STAY TUNED FOR MORE INFO ON OUR 2017 SCHOOL LEADER CAMPAIGN.
Here's the message Tyra had for the 2016 campaign: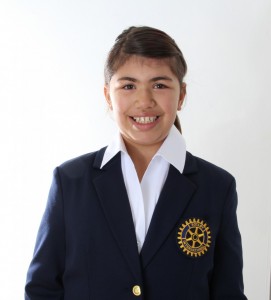 Dear Educator,
My name is Tyra Mackeeman. I am very excited to be this year's Easter Seals Ambassador for 2016!
My motto is: "Go For It, Make Someone Smile Today!"
I'd like to tell you about a part of the campaign I hope you consider for you school.
Every year, the school the Ambassador attends has a great time getting behind and supporting them. The students learn how good it feels to help others, and past ambassadors have told me they had the time of their life – feeling the love and support of their whole school behind them!
We would like every school to be able to have this experience every year! To do this we created the Easter Seals School Leader Program!
Each school simply selects one (or more) students to be the Easter Seals School Leader!
This individual, who like me, could have a disability (but it isn't necessary) will be my representative within your school.
How You Can Help:
Simply communicate this initiative within your school and ask for a volunteer to come forward to help out.
This volunteer (perhaps a Teacher or and Educational assistant) will help select the School Leader (s).
This volunteer and the School Leader help create the excitement about the campaign and suggest fundraising ideas!
At the encouragement from the school board, we have created some fun and educational fundraising ideas! These are available at www.EasterSealsPEI.org under the "Schools" button.
When I come to your school on the Ambassador Tour, the School Leader will be able to present the fundraising results of your collective efforts in front of their fellow students!
We know that in addition to raising funds for those with disabilities, when the whole school gets involved, the students learn how good it feels to help others and how collectively, students can make a big difference!
I look forward to meeting you on the upcoming school tour!
Thank you!
Tyra Mackeeman
Need more details? Watch these videos!