In addition to our Partners we have many Sponsors and Supporters we would like to thank.
Corporate Donors & Sponsors
We would like to thank the following companies for their wonderful support.


Superior Sanitation & GreenIsle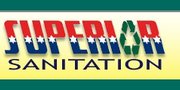 Cavendish Farms with their vacation lottery who are proud high level sponsors of the Campaign.

Supporters
Many people join our "Parade of Supporters" by making donations. Our Easter Seals Campaigns have been a great success because of the generosity of Islanders over the past 56 years. That generosity has also been expressed through donations and bequests to the Rotary Club of Charlottetown to assist it in its programs for the physically challenged. For example, the Estate of Doris Bradley made a substantial donation to the Rotary Club of Charlottetown Foundation on terms and conditions of a trust mutually agreed to with the executor of the estate: That the money continues to work and benefit the physically challenged every year. The Foundation makes grants from the income the capital generates.
We also thank the thousands of Islanders who contribute to the fundraisers for Easter Seals Society of PEI.
Island School Children and Staff and Tim Hortons!
We also extend a special thanks to the Island school children who work so hard to raise funds for the Easter Seals campaigns.