Easter Seals has been helping individuals with disabilities and special needs, and their families, live better lives for more than 80 years. From child development centers to physical rehabilitation and job training for people with disabilities, Easter Seals offers a variety of services to help people with disabilities address life's challenges and achieve personal goals.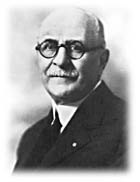 Tragedy Leads to Inspiration
In 1907, Ohio-businessman Edgar Allen lost his son in a streetcar accident. The lack of adequate medical services available to save his son prompted Allen to sell his business and begin a fund-raising campaign to build a hospital in his hometown of Elyria, Ohio. Through this new hospital, Allen was surprised to learn that children with disabilities were often hidden from public view. Inspired by this discovery, in 1919 Allen founded what became known as the National Society for Crippled Children, the first organization of its kind.

The Birth of the Seal
In the spring of 1934, the organization launched its first Easter Seals campaign to raise money for its services. To show their support, donors placed the seals on envelopes and letters. Cleveland Plain Dealer cartoonist J.H. Donahey designed the first seal. Donahey based the design on a concept of simplicity because those served by the charity asked simply for the right to live a normal life. The lily – a symbol of spring – was officially incorporated as Easter Seals' logo in 1952 for its association with resurrection and new life. Until recent years the lily appeared as a graphic on a square on seal. In some places that seal continues to be used. The Easter Seals Society of PEI's official seal, as it appears on this page, is a simple red square with a scalloped edge reminiscent of postage stamps.