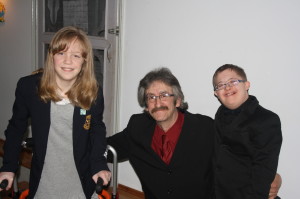 What an incredible night of entertainment and community spirit!  Special thank you to Robert Benoit and Colton Matheson for organizing this wonderful event.  The silent auction items and music were outstanding!
Special thanks to all involved!
Entertainers:
Down East Dancers
Not all there band
Nick and Jordan Creed
Jolee Patkai and friends
Percy Benoit and friends
The MacLeod Family
The Beck Sisters
Maxine MacLennan and friends
Norman Stewart and friends
Richard Wood and friends
Special thanks to:
List of Sponsors
Montague Bakery, G.Dixon Carpentry, Dave Drover's Auto Body
Silent Auction and Door Prize Contributors
Wilson Fuels, Total Eclipse Studio, Things To Rent, Council of People with Disabilities, Montague Esso, Docherty's Auto Service, Tina's Cut Above, Good Guys Auto Glass, Speedy Glass, MacDonald's Bakery,      Andantes, Country Garden Florist, Sobeys, Atlantic Superstore, Town of Montague, Kings County Construction, Lawton's Drug Store, DuraBelt, Becks Home Furniture, At the Crick (Khrista Higginbotham) Ian
Kennedy, Kenneth MacLeod, Johnny Flynn, Terry Lynn's Studio 90, Stewart & Becks, Becks Furniture, Kings Auto Parts, R.B.D.C, Scott MacLeod, Fisheries Dept., Chef Michael Smith, Eastern Graphic, Greco, Kate's Café, Shoppers Drug Mart, Vogue Optical, Dr.Lester Jinks,
Dynasty   Restaurant, Atlantic Fitness Center East, Belle's Boutique, Kenmac     Energy, Paula's Hair Design, C.K.s Kitchen, The Source,
Second Glance Interiors, Maclean's Trucking, Boo's Construction, Red Rock Harley Davidson, Kings County Chrysler, On the Fringe, Deborah Tweedy  Certified General Accountant, CIBC, ScotiaBank, Montague Credit  Union, Kent Building Supplies (Montague and Charlottetown), Red's  Corner, VanWeichan Construction, Needs Convenience & Gas, Tranquility Cove Adventures, Blue's Chimney Service, Marilee Dawn
Ingalls, Tide Water, Apple Seed Daycare, Dundarave, Powers Physio Therapy, Eastwind Wellness, Atlantic Aqua Farms, Famous Peppers, PEI Rocket, MacDonald's Bakery,  Dr.Stewart MacDonald Inc., George's Deck & Recovery (The Real George) , Total Assets Fitness, Great Buys!
Extra Special Thanks to:
Charlie Fraser & Family at Kaylee Hall