Gracie says "WOW, that is a lot of hot dogs!!!"  Luke's sister Gracie was on hand to help out with the BBQ and eat a hot dog or two!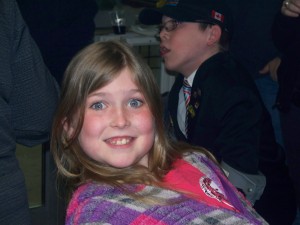 It was a windy rainy day but that didn't stop City Collision from hosting a great BBQ.  $1186.14 was raised today by the crew at City Collision.  Thank you to Luke's Grandfather. Paul, Owner of City Collision amd staff for putting together a great fundraiser for Easter Seals.
Paul is issuing a challenge to the other automotic places!